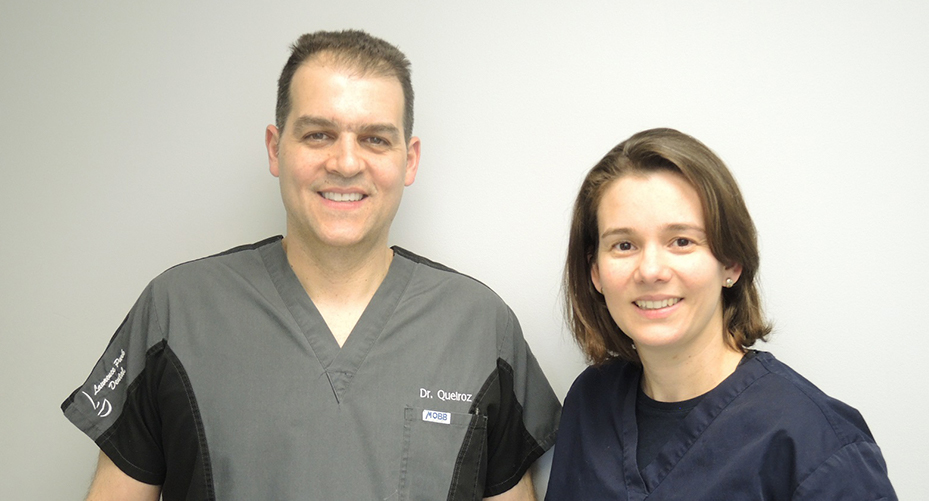 Dr. Jose Olavo Queiroz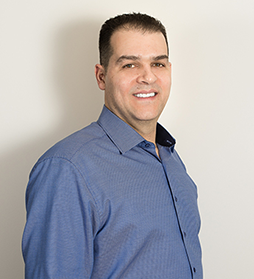 Dr. J. Olavo Queiroz received his DDS degree in 1991 from the Pontifical Catholic University of Campinas, in the State of Sao Paulo, Brazil. In 1995, he obtained his licence to practice dentistry in Canada and has been providing General, Cosmetic and Implant Dentistry since that time.
Dr. Queiroz pursues advanced continuing dental education of the highest calibre. He is a true believer of contemporary dentistry and is committed to providing his patients with customized dental care solutions in a professional, safe and friendly environment. Dr. Queiroz has been trained by leaders in dentistry such as Drs. John Kois, Peter Dawson, Frank Spear, Robert Kerstein, Ben Sutter, Carl Misch, Ken Hebel, Les Premier, and many others.
Dr. Queiroz is a member of various dental organizations including the Royal College of Dental Surgeons of Ontario (RCDSO), the Ontario Dental Association (ODA), the Canadian Dental Association (CDA), the Academy of General Dentistry (AGD), the International Congress of Oral Implantologists (ICOI), and the Toronto Crown and Bridge Study Club.
Dr. Queiroz is active in our community educating and influencing people to better wellness and optimal oral and body health.
Dr. Queiroz enjoys spending his time outside the office with his wife Claudia, son Vinny, and daughter Gabi. He praises his time off with his family and travelling to sunny and warm destinations is one of their favourites in the winter season. Snowboarding, triathlon, kayaking, sailing, mountain biking, and cooking are some of his interests to keep a balanced and happy life.
Dr. Marta Somaschini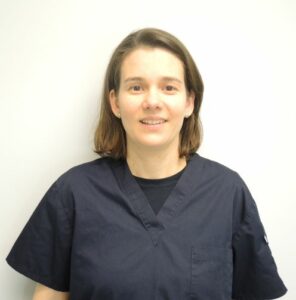 Dr. Marta Somaschini is a graduate from USP, University of Sao Paulo. After completing her dental training, Dr. Somaschini completed an additional two-year residency in radiology at the Hospital for Rehabilitation of Craniofacial Anomalies, Brazil; and a Masters and PhD in Oral Medicine at University of Sao Paulo with a year as a research fellow at the Medical College of Wisconsin, USA. She graduated with honours in all her post graduate studies and was the recipient of numerous scholarships for her clinical and academic achievements. In Canada she worked as a Postdoctoral Fellow at the University of Toronto for two years. She is author/co-author in clinical and research papers published in respected scientific journals as BMC Cancer; Oral Surgery, Oral Medicine, Oral Radiology and Endodontics; The Cleft-Palate Craniofacial Journal; Dentomaxillofacial Radiology; PLos One.
Dr. Somaschini is committed to providing tailored and high standards of dental care. During her practicing years Dr. Somaschini gained experience providing advanced dental care to patients with craniofacial anomalies and medically compromised patients while working closely with various other dental specialists including oral surgeons (implants, wisdom teeth), prosthodontists (cosmetic, crown and bridge, dentures) periodontists (gum surgery, implants), oral pathologists and pediatric dentists.