Digital Bite Analysis at Lawrence Park Dental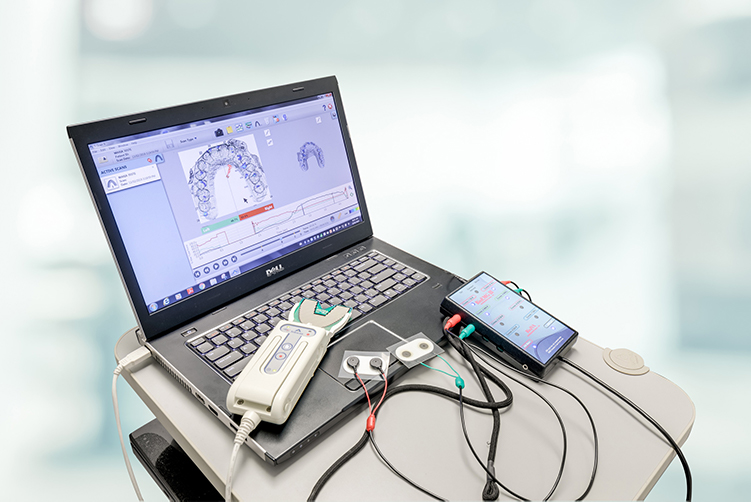 Digital bite analysis, also known as DTR exam (Disclusion Time Reduction) in conjunction with new technologies (Tek-scan in tandem with and EMG link) allows the dentist to identify bite discrepancies by measuring the muscle activity and tooth contacts profile in a dynamic manner.
Using Tek-scan to perform DTR exam allows the clinician to:
Identify overly engaged contacts during excursive movements
Evaluate how muscles are firing during bite cycles
Verify occlusal contacts that could be contributing to TMD symptoms
Use data to guide adjustment procedures
Objectively analyze the timing of disclusion
Prolonged muscles contraction (bruxism or clenching) will lead to overload and premature breakdown of the chewing system (occlusal disease).
Occlusal disease is destructive and progressive.
Untreated occlusal disease can lead to:
TMJ disease (TMD).
Tooth fracture
Vertical root fracture/premature tooth loss
Excessive bone loss
Muscle soreness
Muscle fatigue (cannot chew gum/eat steak)
Headaches
DTR Therapy will decrease rate of breakdown and improved chewing efficiency. Muscle physiology will change and adapt to the new bite arrangement.
Areas of excessive enamel wear may require restorative treatment to seal exposed tooth structure.
Hyperactive muscles will heal and adapt to lower force output in 80-85% of patients – less forces upon the chewing system.